Congratuations, Madison Troha! A Juniata College graduate, Madison Troha, is the recipient of the annual award from the Huntingdon Branch of the Association of American University Women (AAUW) presented to a Juniata College senior woman. Read more in the May 30th, Daily News article by clicking this link. 
---
AAUW — Huntingdon has chosen its annual recipients for the High School Senior Recognition Awards! The pictures of the recipients can be found here. An article has been written up by Deb Grove for The Daily News and will appear soon in the newspaper. Here is the link for this article that was published on May 16th. 
"The four high school seniors who are being honored exemplify the standards of AAUW because they plan to continue their education at a college or university. They have also been good citizens and assets to their school and community. The honored seniors are  Kelly Ardrey of the Huntingdon Area High School, Olivia Black  of Southern Huntingdon County High School,  Darian Gummo of Juniata Valley High School, and Camilla Whitesel of Mount Union Area High School."
Congratulations, Students!!
---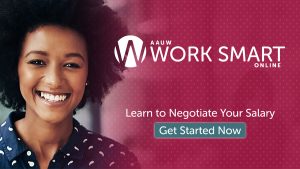 PENNSYLVANIA THE KEYSTONER NEWSLETTER — March 2020


AAUW Members! Check your email for the newsletter! Or click on the image to be taken to the new Keystoner!!
Important Dates
2020 AAUW STATE CONVENTION HAS BEEN POSTPONED UNTIL JULY 13 -15, 2020. More information may be obtained here.